Look, fights like this don't happen all of the time.
We'll maybe get a really big boxing event once per year. This is one of those fights.
Last year, Golovkin fought to defend his World Champion title from Canelo. It was a fantastic match that ended in a controversial draw.
If you thought Golovkin was robbed out of his win against Canelo last year… You'll definitely want to catch the action again this year. We're expecting this fight to be even bigger than the last one.
Stupak has tickets and VIP packages to this once-in-a-lifetime event. This is what we can secure for you so you can have a fun and memorable time in Las Vegas:
Game tickets
Luxury suites
In-stadium VIP tables with lounge access and bottle service
VIP parking passes
All-inclusive food & beverage including beer, wine & liquor
The event will be held at the T-Mobile arena. For your convenience, here's a layout of the seating arrangements. Don't hesitate to get in touch if you have any questions.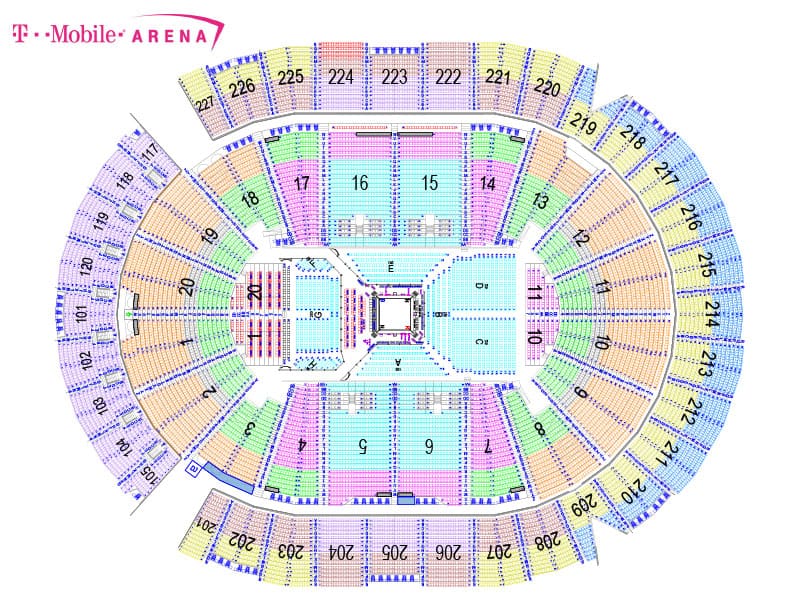 Last year's match was a sell out, so you can expect this year's fight to be the same. As a result, prices have increased to meet the demand.
Ticket Pricing
Purple section tickets (101-105, 117-120) are $800. Orange section tickets are $1,500. Green section tickets are $2,000. Magenta section tickets are $2,500. Finally, blue section tickets are $5,000.*
Demand is extremely high and inventory is limited, so contact us as soon as possible for details if you're interested.
*Does not include all applicable service, delivery, and transaction fees.
**This is a non-public pre-sale event, orders are not confirmed until fulfillment date.