When VMware's Cloud Solutions team approached us to help them plan a private party during their 2018 VMworld conference, we knew it was going to be a fun and interesting project.
Preliminary planning
We were tasked with finding a venue inside of Mandalay Bay that was unique and that would be comfortable for 350 people. We decided on Foundation Room for its intimate decor and breathtaking outdoor vista.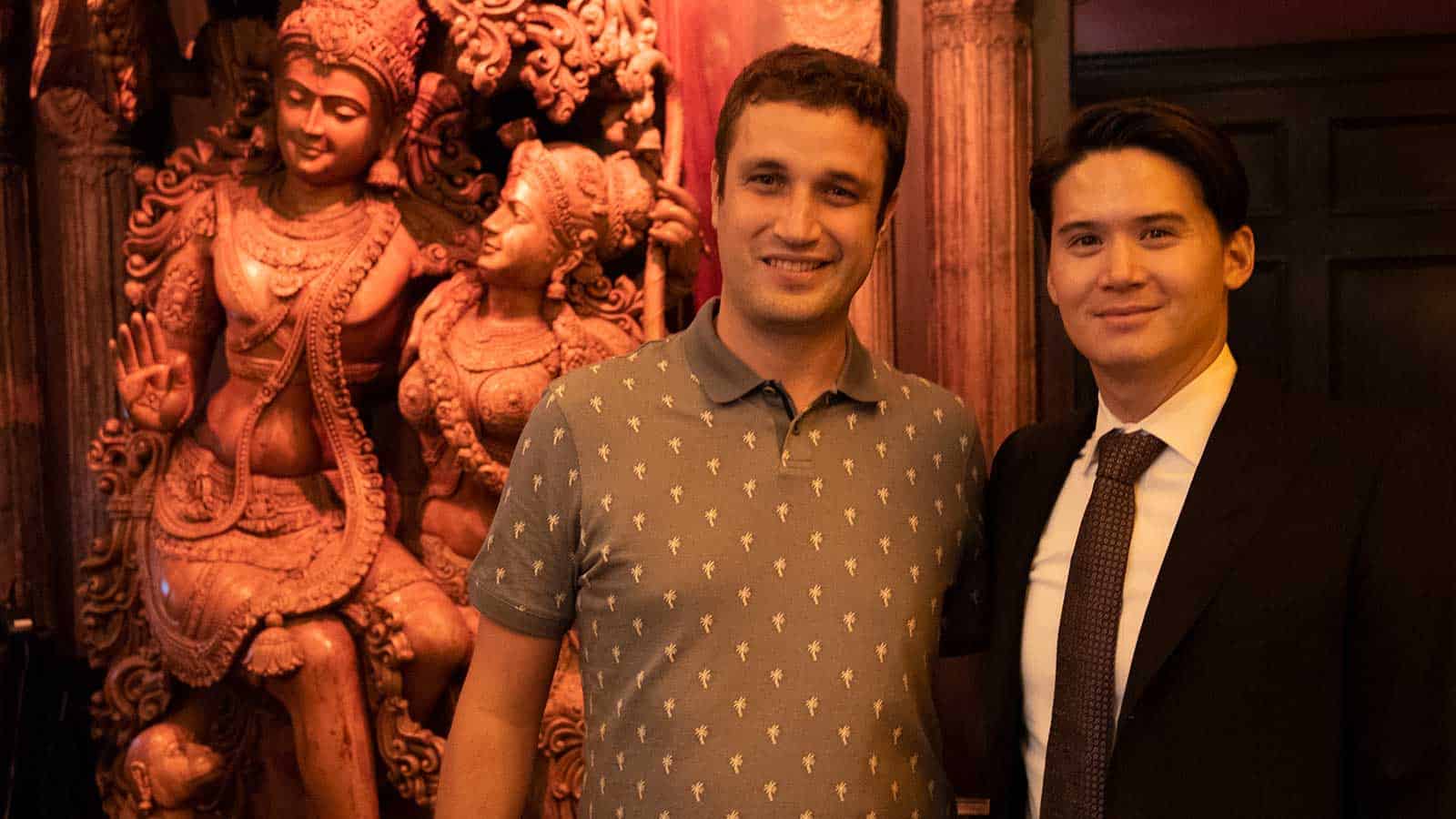 The venue is located 63 floors high and gives you an exhilarating view of the Las Vegas Strip. We knew our client would love the space.
Managing and staffing the event
To promote the client's brand, we strategically setup TV monitors throughout the space to showcase VMware's Cloud Solutions products. We also provided VMware branded hats, T-shirts and other small items to promote the brand.
Inside the lounge and on the terrace we setup premium open bars. Guests enjoyed relaxing on comfortable tufted leather couches and took in the view of the Strip. The same couches offered plenty of seating inside as well. It was a casual setting, which promoted socializing between guests.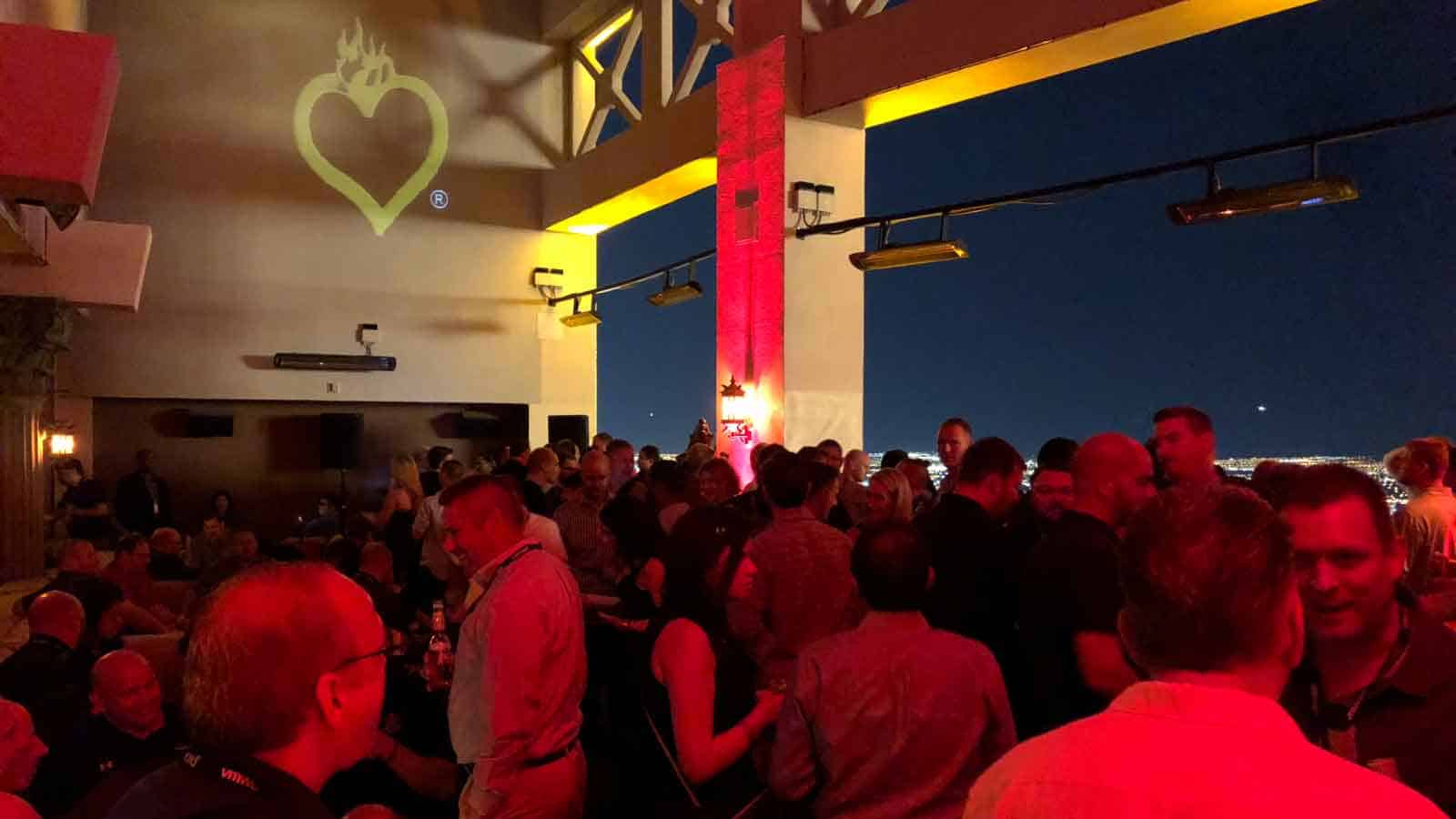 To enhance the experience, a sushi chef created sushi rolls in-person. We also contracted atmosphere models and other staff to serve warm and cold hors d'oeuvres.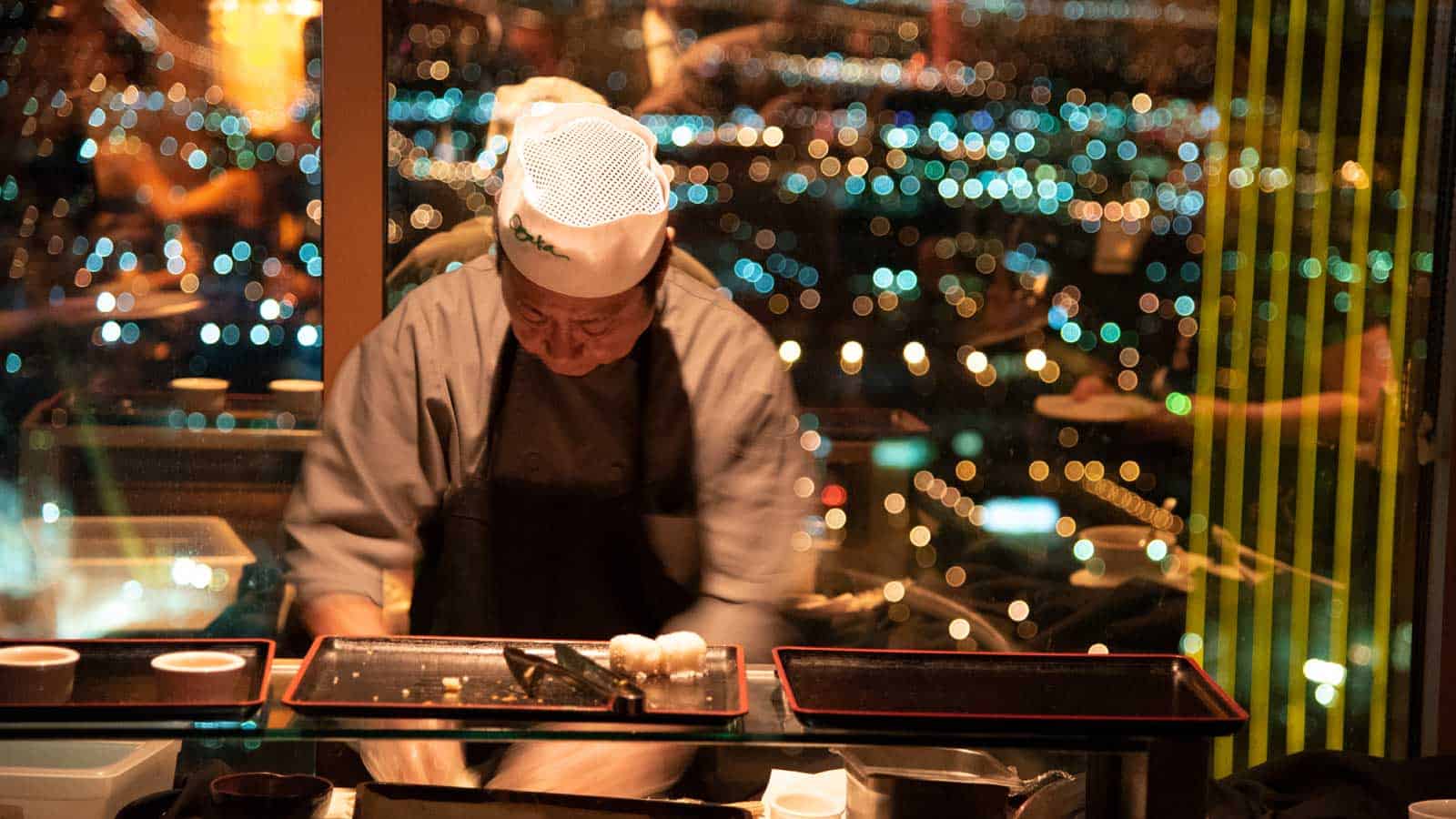 Stupak Las Vegas not only planned the event, we assisted with venue setup, door management and crowd flow. We managed the guest list, distributed wristbands and photographed the event to document the experience.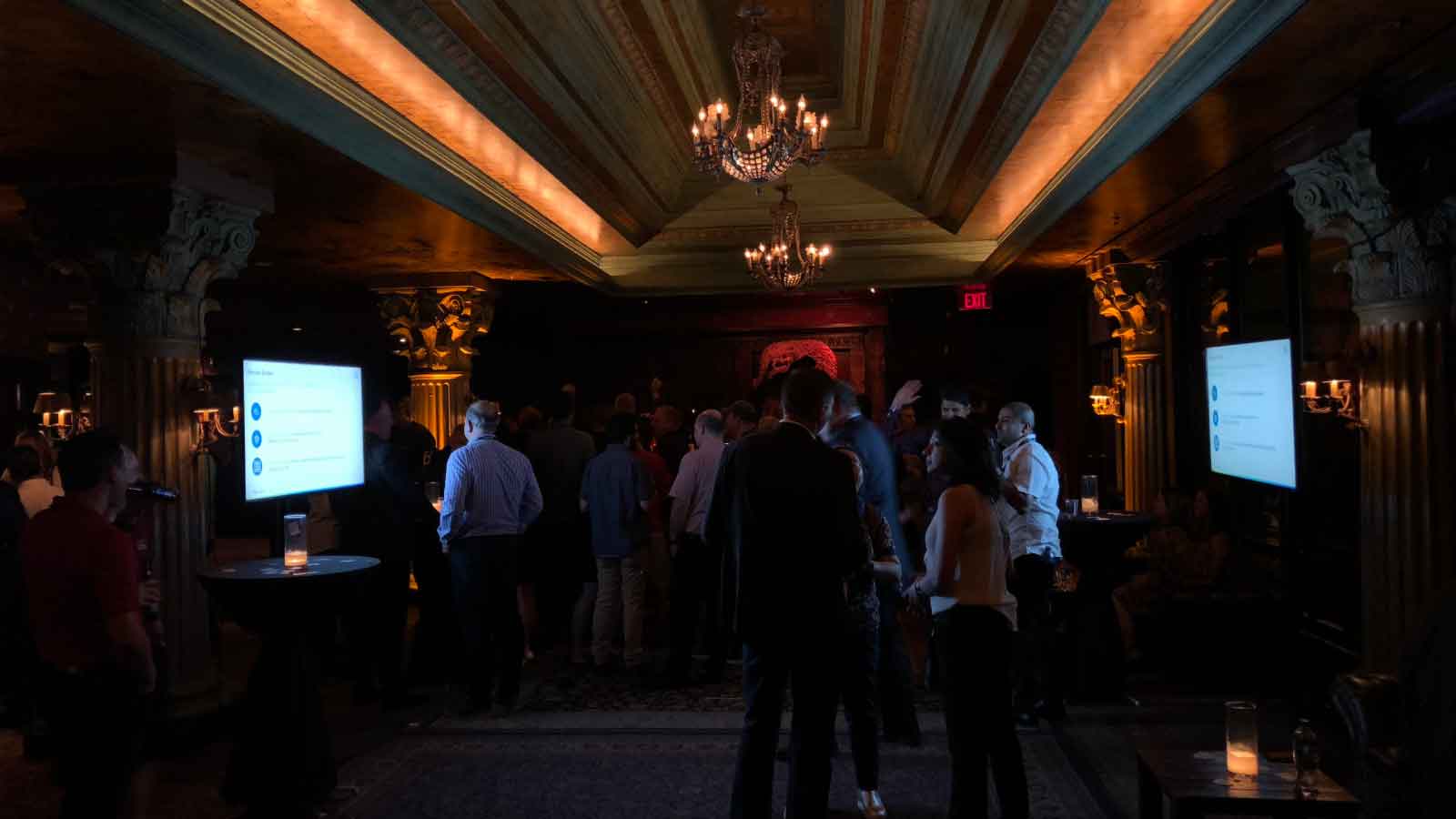 It was a pleasure to help our client, and we look forward to next year with the potential for even greater responsibilities.