Intrigue Nightclub
If that's too, er, splashy, how about a club-within-a-club with the Living Room. Not only is the space discreetly located, it once was a social media-free zone so keep that phone on lock just in case.
Overall, Intrigue caters to a much smaller capacity at 1,200 patrons, and the music genre often changes. Though you can find some of the mega-star DJs rotating through, expect some smaller names taking the reigns as well.
Wednesdays are a big night for the club, and that means a packed house and a tight dance floor.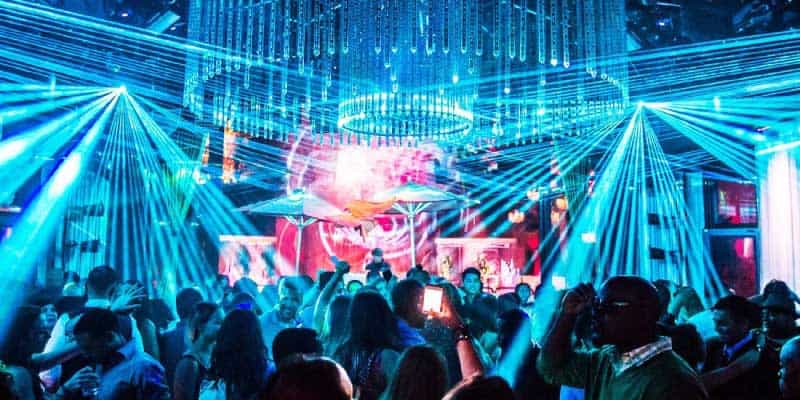 Stupak's Note
"This is a great club with all of the luxury and attention to detail that comes with the Wynn without the XS price tag. Intrigue is a great option if you're looking to check out superstar DJs on a budget, featuring a very similar lineup from XS at a more affordable price."
Behind the Ropes
Intimate Moments: If it's conversation you're after, or even to just share a close moment without yelling over a set by Afrojack, opt to sit outside on the patio. Not only does the waterfall become your backdrop, you're still close enough to experience the energy from the dance floor.
Dine-to-Dance: Enjoy an intimate dinner at Wynn's popular spot, Lakeside, then mosey on over through a pathway to the Living Room. Or book the private dining room at the popular restaurant and a bodyguard will personally walk you the few short steps away.