2017 Las Vegas trip
Our goal in 2017 was to earn our client's business and establish a long term working relationship with this top university. We were confident that we could deliver on curating an excellent guest experience for their group of ~175 people, so we wanted to convey our confidence to our client through our actions. We worked very closely with the 5 event organizers over a span of 3 months leading up to their trip. They were responsible for making this the best graduate school trip yet.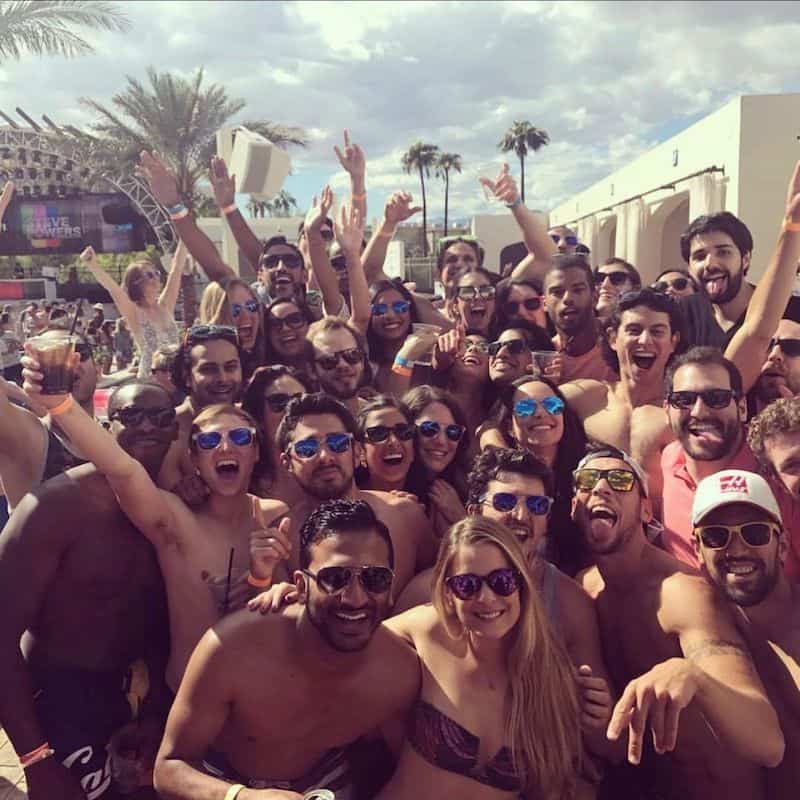 We spent a lot of time gathering information to create an exciting experience, consolidated the best possible options, and walked our client through multiple proposals to win their business. Even though our client had dialogue with multiple other companies, they decided to work with us because of our expertise working with large organizations, our strong relationships with each venue and hotel, and our ability to provide excellent service while staying within their budget.
The first step was finding somewhere for their large group to stay. We were able to secure exclusive hotel rates for far less than available to the general public.
Our client's group stayed at the Mandalay Bay in 65 double Queen rooms and 2 large penthouse suites. The night-time venue they chose was Hakkasan at the MGM where they did a buyout of half the Main Room Mezzanine, a private and roped-off intimate balcony section overlooking the DJ booth. The group loved the energy inside Hakkasan and felt like VIPs thanks to the exclusiveness of the Mezzanine.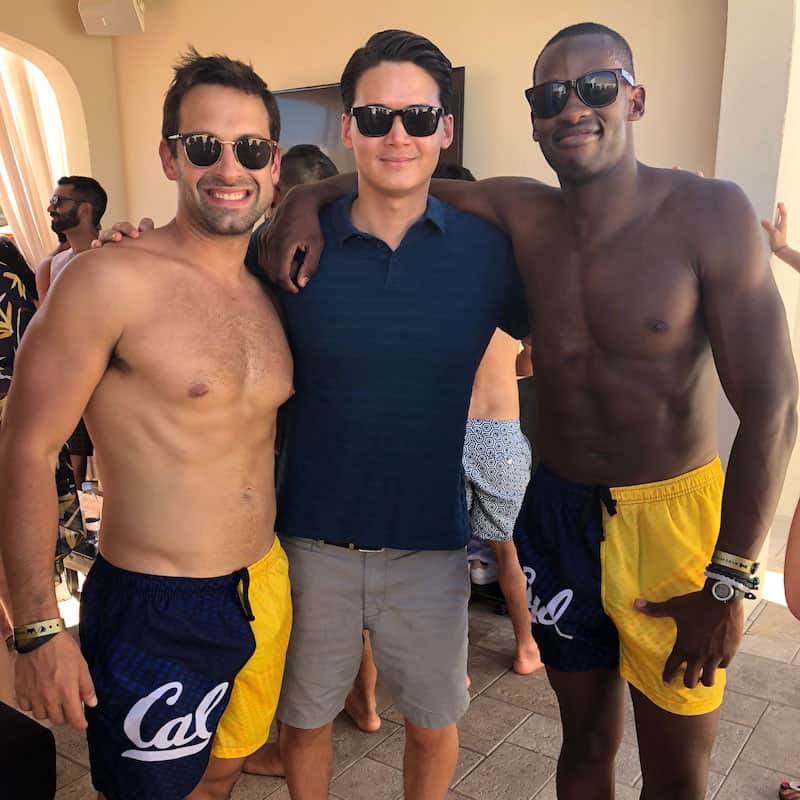 The group spent the next day at Daylight Beach Club at the Mandalay Bay. We proposed for them to choose Daylight because they offered us the most amount of real estate within the venue while still staying within the budget. Daylight offered us a buyout of their grand cabanas section for an extremely reasonable rate, with private roped off access only for our clients.
2018 Las Vegas trip
Planning for our client's 2018 trip was an entirely new challenge. We had already established trust and a working relationship with them, we were tasked with making this year's party even better than last year. Each year the graduate school appoints different organizers and they have a friendly competition of making the party better than the previous planners. As a result, we were able to focus on creating an even better experience for our client's group than the previous year for 225 attendees.
We were able to negotiate a highly discounted net rate for our group, the rates we procured for them were 70% off the retail rate. Not only were the rates cheaper than the previous year, we reserved 700+ square foot suites for each attendee at Delano Hotel. Our long standing relationships with the executives of Mandalay Bay and Delano allowed us to secure room inventory well in advance at a discounted rate.
Our client's group stayed at the Delano in 60 double Queen suites and 2 large penthouse suites.
We opted to reserve a private area on the terrace of Intrigue nightclub within Wynn Resort for their evening activity. Intrigue was chosen because of the larger space, the openness of the covered terrace patio area, and the proximity to the DJ booth. Diplo was performing this evening and not only did the group receive a larger space closer to the DJ, we were able to save them money and provide the same amount of alcohol as they had the previous year at Hakkasan. The weather was great this year and the group enjoyed the beautiful outdoor layout and pristine design that comes standard with Wynn properties.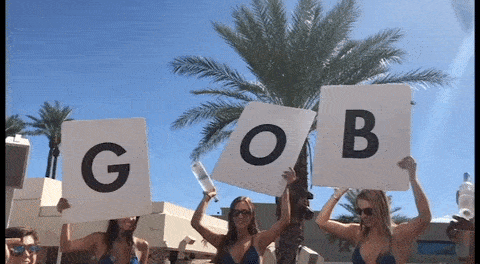 Daylight was a massive hit last year and we decided to reserve the same exact area again for our clients. We made some slight changes to the flow of the alcohol being provided to the guests, this resulted in their drink credit lasting an hour longer than the previous year. We finished the day with a personal "Berkeley Haas" bottle presentation and DJ shoutout for the group.
We look forward to working with Berkeley's Haas School of Business again in the near future.