Stupak has worked with over 20 NFL players since 2010. This case study will focus on our longstanding relationships with Donald Penn (active, Raiders) and Davin Joseph (retired, Buccaneers). We started working with them in 2011 and they have been a great advocate for our services, introducing us to countless other NFL players.
Davin and Donald first started working with us on their Las Vegas end-of-season trips. Over the years our scope of work has grown to private air travel around the nation and trips for their closest family and friends.
Annual NFL post-season celebrations
The first trip in 2011 was to celebrate the end of a successful NFL season. We booked their suites, transportation, nightclub/dayclub, and restaurants. Their budget was approximately $100,000 for this trip and we were able to create an unforgettable experience within their budget for their group of 20 people.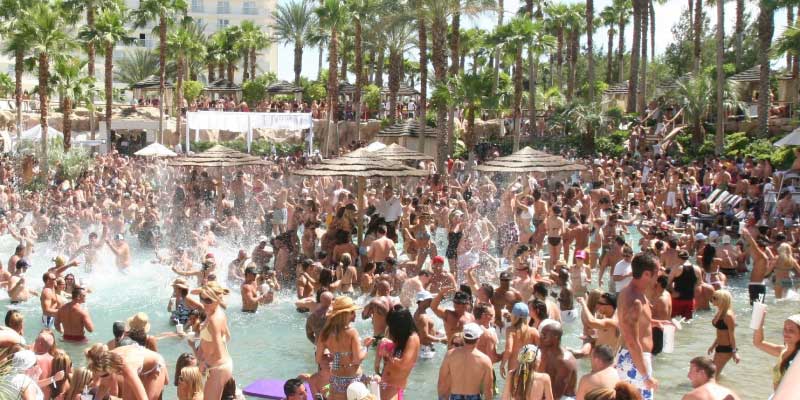 Our service and attention to detail is what allowed us to establish a relationship and referral network of countless NFL players. For each booking, we would provide a personal host to ensure a smooth guest experience. Davin and Donald had never experienced service like this before working with Stupak.
The highlight of each trip was booking the best cabana at Rehab Pool Party at the Hard Rock Hotel and Casino on Sunday during Memorial Weekend (the busiest day of the year). With celebrities like P Diddy, Drake and Justin Bieber hosting on Memorial Weekend, we had a challenging task to come through for our guests.
Our timeless commitment
Being known for bringing millions of dollars in revenue and having relationships with the top decision maker at the venue allowed us to come through for Davin and Donald year after year. Our commitment to keeping our word and maintaining the best service allows us to work on their private air travel and hotel bookings outside of Las Vegas. We have even booked numerous trips to Las Vegas for their family and closest friends.
We look forward to our continued relationship with Donald and Davin, along with their colleagues and family.